 Now in its 22nd year, the Geelong Wine Show continues to bring together big and small producers from across the Geelong Wine Region showcasing the quality and diversity of their wines. This years show is to be held at Waurn Ponds Estate, Deakin Geelong, Waurn Ponds.
A key emphasis on the Wine Show is to use the Show as a learning and development opportunity for the region's winegrowers.  Entrants will be provided with written feedback to exhibitors who were unsuccessful in securing a medal for their wine that could be drawn upon in future wine making decisions.  An opportunity will also be provided through the Associate Judging Program for an aspiring Geelong winemaker to obtain a mentored judging experience both at the Geelong and Victorian Wine Shows in 2021.
It is with thanks to the sponsors, judges and Geelong region producers who make the Geelong Wine Show one of the standout regional wine shows in Australia.
To promote excellence in wine growing in the region.
To provide winegrowers with a benchmarking opportunity for their wines.
To broadly promote the wines of the region to the wine trade and wine drinking public.
To identify the best wines of the region each year.
To foster links between sponsors and the wine industry.
Jen Pfeiffer
JUDGE
Winemaker – Pfeiffer Wines
(Rutherglen, VIC)
Read about Jen...
Jen Pfeiffer was only 4 years old when her parents bought the historic "Old Distillery" property in Rutherglen in 1984.
Jen thrived in the Pfeiffer winery environment, enjoying the freedom of exploring the vineyard on her bike, and knowing all the best places to hide in the winery during games of hide and seek with her cousins. Growing up in a winemaking family, Jen was exposed to wine culture from a very early age, and thus began the process of absorption – soaking up plenty of knowledge about the Australian and international wine industries, and being exposed to some great wines from all around the world.
Thus, it would seem it was fate that Jen return to the family business, but not before a brief stint at Melbourne University studying Science/Law. In fact, it was in 2000 that Jen decided to come home to "do the vintage and earn a bit of cash, then head off overseas". Jen was given the responsibility of making the 2000 Pfeiffer Shiraz, and discovered she had an affinity with winemaking, and that she really enjoyed the work. Jen was rewarded with a gold medal for that first wine, and the rest is history, as they say.
Jen was a runner up in the Wine Society Young Winemaker of the Year in 2006 and 2007, so was thrilled to take out the prize in 2009.
This capped off a stellar 2009 for Jen and Pfeiffer Wines. Jen earned her winery a 5 star rating in James Halliday Wine Companion 2010 edition. She also picked up trophies for Best Wine of Show and Best Fortified Wine of Show at the Riverland Wine Show (Pfeiffer Grand Rutherglen Muscat), Best Victorian White Wine at the Ballarat Show (2008 Pfeiffer Chardonnay), Most Successful Exhibitor Ballarat Wine Show and Best Dessert Wine at the Brisbane Fine Wine Show (Pfeiffer Classic Rutherglen Topaque).
Pfeiffer Wines has maintained its 5 star James Halliday rating since then.
John Harris
JUDGE
Winemaker – Mitchell Harris
(Ballarat, VIC)
Read about John...
Born and raised in rural Western Victoria.
Studied immunology & microbiology at Monash University in early 90's before falling in love with wine and enrolling in the Wine Science degree at Charles Sturt University.
I completed a couple of vintages at Brown Brothers, and in the Willamette Valley in Oregon, and had a brief stint managing a fine wine store in Melbourne before taking on a winemaking role at Mount Avoca. After completing my wine science studies I was invited to Domaine Chandon in the Yarra Valley as operations winemaker moving on to still winemaker, including helping to develop the still wine program at Chandon's Napa Valley winery, and working with production teams from all over the world. I looked after the sparkling wine program from 2003 to late 2007 before leaving to pursue my own winemaking interests.
Moving back home to Ballarat, in 2008, and in partnership with my in-laws, the Mitchells, Mitchell Harris Wines was born, specialising in crafting distinctive sparkling and cool climate table wine styles from Ballarat and the neighbouring vineyards of the Pyrenees, and the Macedon Ranges.
In 2013 Mitchell Harris Wines opened an urban cellar door, and wine bar in a 140 year old electric motor workshop and tent makers in the heart of Ballarat. Supporting the many great wines and producers of Western and Central Victoria and beyond, we also host regular wine education dinners and tasting events through our Curious Winemaker program. Our award winning venue is a beacon for locals and visitors to the region.
I have been an active wine show judge for over ten years, having judged at many regional and capital city wine shows.
In 2015 I was appointed to the Victorian State government's Wine Ministerial Advisory Committee (WineMAC).
Liam O'Brien
JUDGE
Sommelier – Cutler & Co.
(Melbourne, VIC)
Read about Liam...
Liam has 20 years of experience in a range of hospitality businesses including restaurants, bars, wine retail & cafés. He is currently the sommelier at Cutler & Co. and Marion Wine Bar in Fitzroy. In his spare time he runs a Chardonnay vineyard in the Macedon Ranges and purchases additional fruit to make wine with business partner Matt Brooke, under the name Athletes Of Wine.
He has also been an Associate Judge at Melbourne and National Wine Shows, and judged at Sydney and Gippsland Wine Shows.
Tim Byrnes
ASSOCIATE JUDGE
Winemaker, Terindah Estate
Charles Roy
ASSOCIATE JUDGE
Manager, Geelong Cellar Door
The purpose of the Committees criteria for judge selection is to ensure a diverse spread of expert opinion and viewpoint in relation to the wines being judged and so bring a broader relevance to the results and any influence they might have on Geelong winemakers and their wines. The wine show committee selects and invites suitable judges on the following criteria:
To achieve national/international standard results and avoid regional bias, highly experienced and nationally recognised judges are recruited from outside the Geelong Region.
Where possible the panel of 3 judges will consist of:

an experienced Chair of judges able to achieve out of a diverse judging panel the best results possible for the wines enetered
at least one female judge
one winemaker/technical judge
one consumer judge, either a wine buyer or sommellier
and one wine writer or media judge
The Geelong Wine Show is run in accordance with the 
ASVO Wine Show Project recommendations
 1, 2, 3, 4 and 5. and all exhibitors shall comply with the Winemakers Federation of Australia (WFA) code of practice for the display of awards. Only Gold Medal wines shall be eligible for trophies.
Wines are assessed by a panel of 3 judges with the results expressed using the 100 point system. Gold, Silver and Bronze medals are awarded to wines on the following basis:
Gold Medal: 95 points and over
Silver Medal: 90 – 94 points
Bronze Medal: 85- 89 points
The Geelong Wine Show showcases wines from wineries that use Geelong grown fruit to produce wine and is organized by Wine Geelong through the Geelong Wine Show Committee. In 2016 over 200 wines were entered from more than 50 wineries. Judging occurs over a 2 day period which this year will be 17 & 18 October.
Wine Geelong and the Geelong Wine Show Committee is committed to support and facilitate wine industry representatives to gain experience that will benefit themselves as well as the Geelong and broader wine industry in wine show judging
The position of Associate Judge will be awarded to an applicant from within the Wine Geelong member community who is a Wine Geelong member or an employee of a Wine Geelong member, whom after due consideration and based on this application is considered by the Geelong Wine Show Committee to be the most suitable person to benefit from such an opportunity.
2019 Geelong Wine Show
Geelong Wine Association Best Wine of Show – Scotchmans Hill Cornelius 2017 Norfolk Vineyard Pinot Noir
Barry Plant Real Estate Trophy for Best Shiraz  – Oakdene 2017 Single Vineyard William Shiraz
Archive Wine Bar Trophy for Best Oak Matured Chardonnay – Yes Said the Seal 2018 Chardonnay
CCL Trophy for Best Pinot Noir –Scotchmans Hill Cornelius 2017 Norfolk Vineyard Pinot Noir
Labelhouse Trophy for Best other Wine – Oakdene 2015 Yvette Vintage Sparkling
Provincial Media Trophy for Most Successful Exhibitor – Yes Said the Seal
Chairman of Judges Award – Barwon Ridge 2018 Cabernet Sauvignon 
2019 Hall of Fame Inductee
Jeff and Sue Dans – The Minya
This year's inductees into the Hall of Fame are one of our earliest revivalists first planting vines in 1974 and being the first to plant Grenache in the region. They were also the first Geelong winery to offer food at the cellar door together with hosting functions, weddings and events along with cabin accommodation and an annual summer concert series at the vineyard.
They were also instrumental in the establishment of a Geelong Wine competition as part of a Geelong Winery Ball, a forerunner to the Geelong Wine Show as we know it today. We recognise this incredible achievement to the Geelong Wine industry and induct Jeff and Sue Dans of The Minya into our Geelong Wine Show Hall of Fame.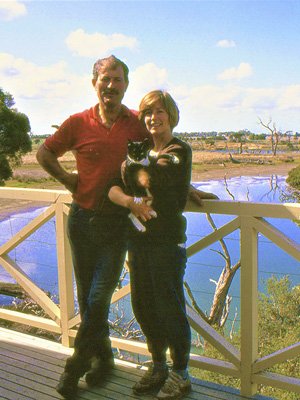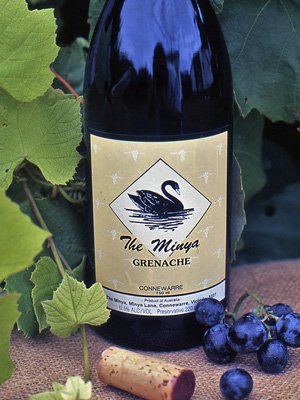 Is your target audience 30-65 years old? Become a Geelong Wine Show sponsor, reach your audience and receive perks!